Yullian
The princess of The Land of Light, Yullian is one of the most outstanding of all Ultrawomen fighters. She is romantically involved with Ultraman 80.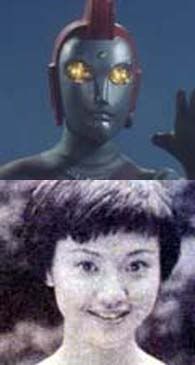 Stats
Name: Yullian
Human Form: Ryoko Hoshi
Height: 47 Meters
Weight: 36,000 Tons
Transformation Item: Bright Bracelet
Support Team: UGM (Utility Government Members)
Active on Earth: 1981
Attacks
Princess Beam: Shot from beam lamp on forehead.
Yullian Flash: Flash from jewel on neck.
Ultra Whirlwind: Locks arms with Ultraman 80 and creates an energy vortex.
Background
TBA
Sub.Sen.Connections
Yullian (as Ryoko Hoshi) has visited the house once to meet Miara.